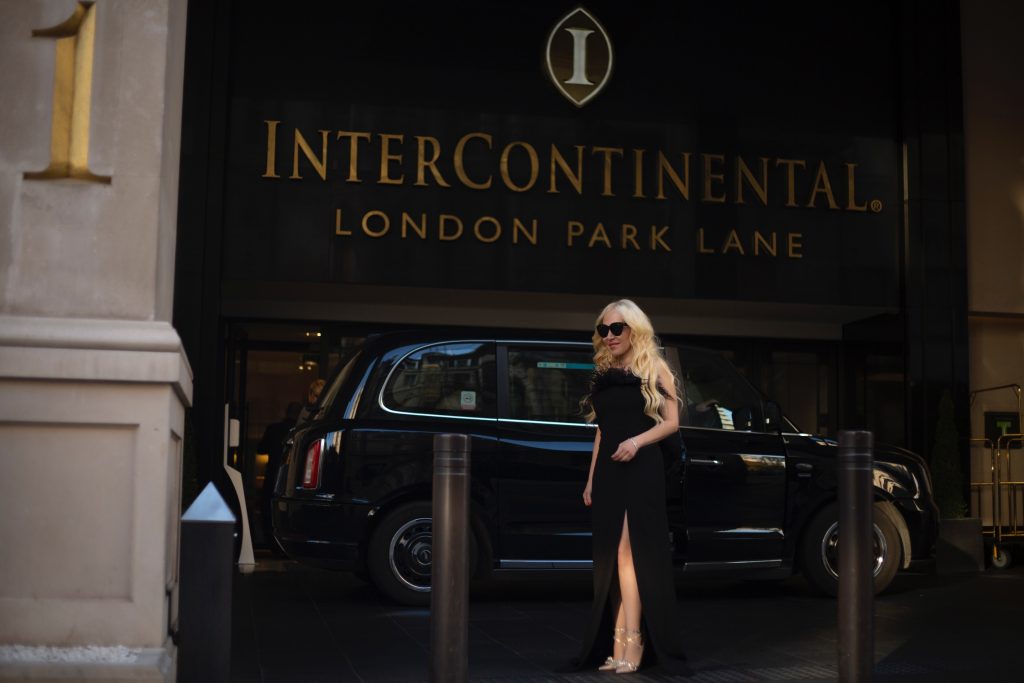 In November 2022, on a fresh visit to London, I discovered that the heart of the prestigious district of Mayfair is home to an exceptional hotel. If you've been following my posts, you will know that I have always found my stays in the hotels of this chain to be quite marvellous, so I did not have a moment's hesitation about repeating the experience, this time in the most chic district of London. And I was met with unfaltering excellence during my stay.
The establishment has many assets, of which it is no doubt justly proud. Let's start with its location: The hotel is on Park Lane, one of the most exclusive addresses in London, where Green Park and Hyde Park meet, and this makes it very easy to visit the most desirable places of the British capital: Tourist attractions, shopping, nightlife, elegant restaurants and more. It's a living, inspiring location which can't help but be memorable.
Next, the hotel stands out for service which is irreproachable yet warm. The attentive staff are professional and discreet, in a way that gives a really special feel to every stay here.
Our welcome here was all of a piece. The rooms and suites make you feel at home the moment you step over the threshold. They are equipped with the latest technology, and decorated with fabrics and in shades whose least detail shows the care that has been lavished on them; with wonderful bedding and courtesy products. A combination of absolute comfort and luxury is ever-present.
The Intercontinental Park Lane offers a choice of dining temptations. First there is Theo Randall's restaurant, offering a gastronomic break during which the chef, with brio, makes excellent use of fresh, tasty regional products, with Italian notes, to create dishes embracing both the rustic and the refined. Then there is the restaurant of Alex Webb, winner of MasterChef Professionals 2020, offering a surprising gastronomic journey inspired by the nostalgic tastes of his childhood, with dishes prepared from seasonal British products. And finally, the breakfast buffet is gargantuan, and offers local and international specialities.
The Intercontinental Park Lane is the ideal place to enjoy British hospitality, and is situated in the heart of the city's most elegant district.